Bookbinder apprentice and aspiring beat-poet, Ted Milton took part in the jazz-meets-poetry-slams of the early sixties. An early review by Charles Fox in Jazz Monthly of February 1962 reads: 'Ted Milton - very young rather ingenuous - could easily develop into quite a fair poet (I rather dug his line about "the sixth finger which the other ten obey")

In 1963 his first book, 'Mungo', was published by Jovane Bros. in Salerno, Italy, in an edition of 500. Out of this book the poem "Sun, Your Grief Is My Grief" was selected for publication in "The Paris Review".

In 1968 he published in Brian Patten's "Underdog" magazine.

1969 saw some of his poems selected for the anthology 'Children of Albion: Poetry of the Underground in Britain', edited by Michael Horovitz and published by Penguin Books.

Poet Pete Brown invited him to include some poems in "The Old Pal's Act", published by Allison & Busby in 1972
In 1977 he self-published "He Also Serves Who Only Incubates" a selection of poems and letters to the editor of the Stroud News & Journal. The poem "Force One-Twenty-One" later appears on the Blurt album "Bullets For You" as "The Prayer".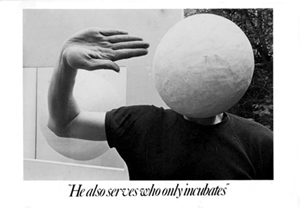 "Love Is A Like Violence" was Ted Milton's first solo recording. A 12" single releases on Embryo Records and produced by Steve Beresford in 1984.
The year after saw another 12" record released: "Ode,To Be Seen Trough Your Eyes", this time with Herman Martin programming the music and released on Ted's own Toeblock label.